Welcome to the new era in European ship supply!
It is a distinct privilege to welcome you to the webpage of OCEAN.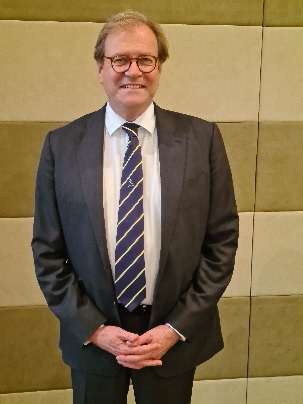 Here you will find all the relevant information about our organization, our industry, and the European policy environment in which our industry operates. I am especially proud of the regular news Articles written by our membership, covering a wide range of exciting topics.

They keep you informed about our vibrant industry, what we do and who we are.

What's even better, as our webpage is mobile-enabled, you can read about OCEAN anywhere, anytime.

Happy Surfing!

W. Sump
Chairman
A commentary from the Chair of OCEAN WG Customs
In the debate on the right customs guidance for EU ship suppliers, the Chairman of the OCEAN Working Group Customs & Taxation weighs in to ask a fundamental question: When have ship supplies left the EU?
04.02.2022 | OCEAN
OCEAN reflects on the contribution of ship supply to combat climate change
European ship supply is making significant contributions to lower greenhouse gas emissions and reduce waste
05.11.2021
W. Sump continues leadership, joint by ANPAN's C.Zavoianni
09.09.2021 | KBBS Chairman Jan Vets
Antwerpen, Belgium
KBBS present itself
KBBS Chairman Jan Vets explains in this insightful piece how the Royal Belgian Shipsuppliers Association is supporting the maritime industry in Belgium.
14.08.2021
Istanbul, Turkey at Sunset
Essential for successful maritime trade
Because of Turkey being in such an important region, there has been a need of an association for the ship suppliers all around Turkey to gather under one roof. This is how TURSSA – TURKISH SHIP SUPPLIERS ASSOCIATION was born. Turssa Chairman of the Board of Directors George Saris explains
15.03.2021 | Carl Forsman, Chairman of the Board, Swedish Association of Ship Suppliers
OCEAN blog by C. Forsman, Chair of the Swedish OCEAN member Sveriges Skeppshandlaref÷rbund (SSHF)
One year ago, the world realized that COVID-19 was going to have a massive impact, even though very few foresaw the scale of devastation and pain it would bring. In addition to the obvious catastrophe of lives lost and the hard blows it dealt to the global economy, the virus also changed the way we think about our future.
21.02.2021 | D. Cupido
OCEAN turns 45 in 2021
D. Cupido, OCEAN Vice-Chair reflects on 45 years of European integration and harmonization work in European ship supply.
03.12.2016
Presentation of the French Ship Supply Association
Madame Michèle GUILBERT - DANNEELS, French Member of the OCEAN Working Group on Customs & Taxation and Customs Manager of SAS GHESQUIERS JPG in Calais explains how the French Ship Suppliers Association SNAN has progressed in 2016, why French ship supply matters and how it is treated in French legislation.